Highlander from the clan Cameron, 19th century mountaineer and a druid.
The permanent exhibition at the Glen Nevis Visitor's Center tells a story of nature and history of the Scottish Highlands and Ben Nevis, the highest mountain in the British Isles. My illustrations accompany the texts and are featured throughout the exhibition.

Graphic and product design and art direction by Marko Baus.
Portrait of Clement Wragge, a meteorologist, with a meteorological observatory on Ben Nevis built in 1883.
Red deer, Britain's largest wild animal and a common inhabitant of Scottish Highlands.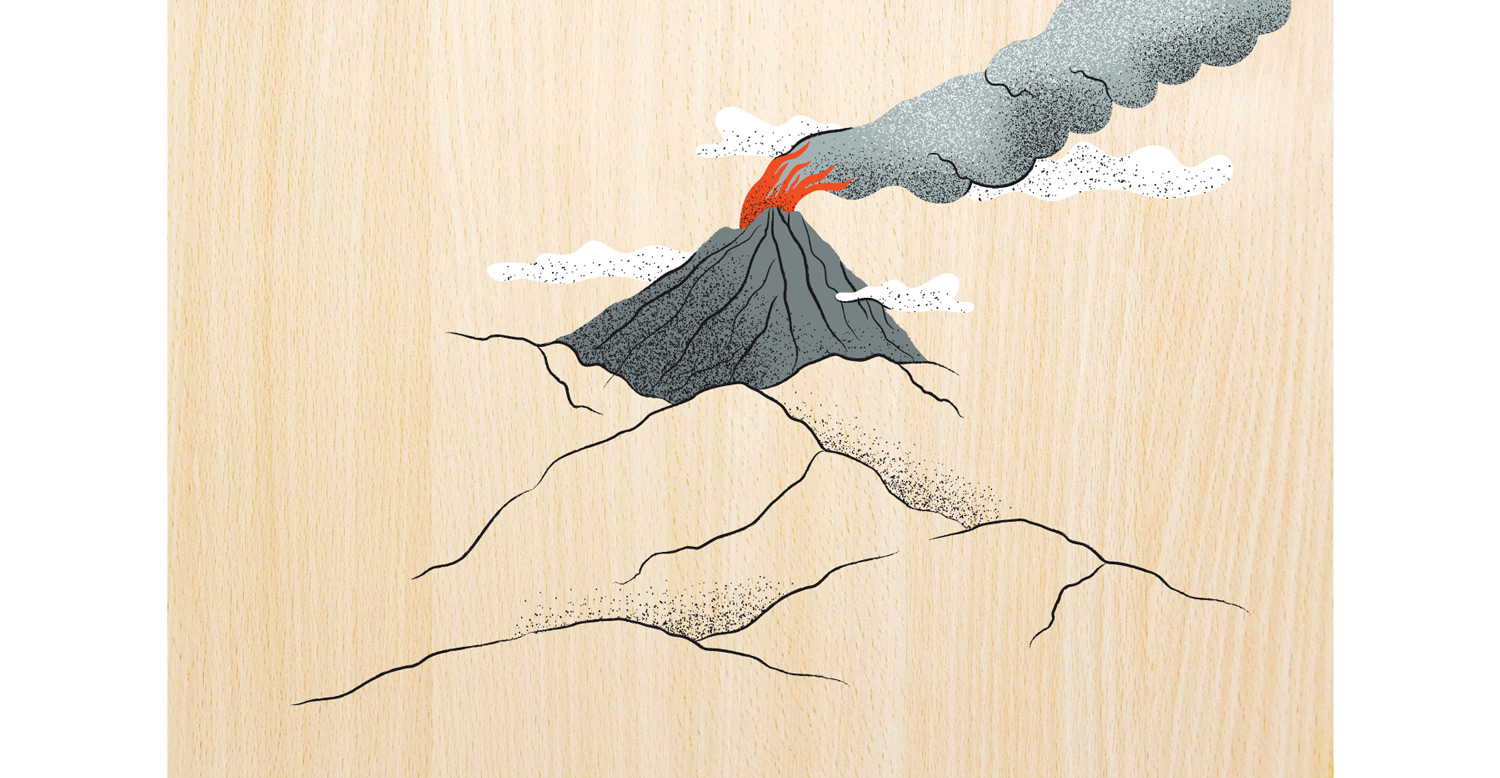 A volcano that once stood at the site of today's Ben Nevis.